Blog
The PC Blog
June 18, 2019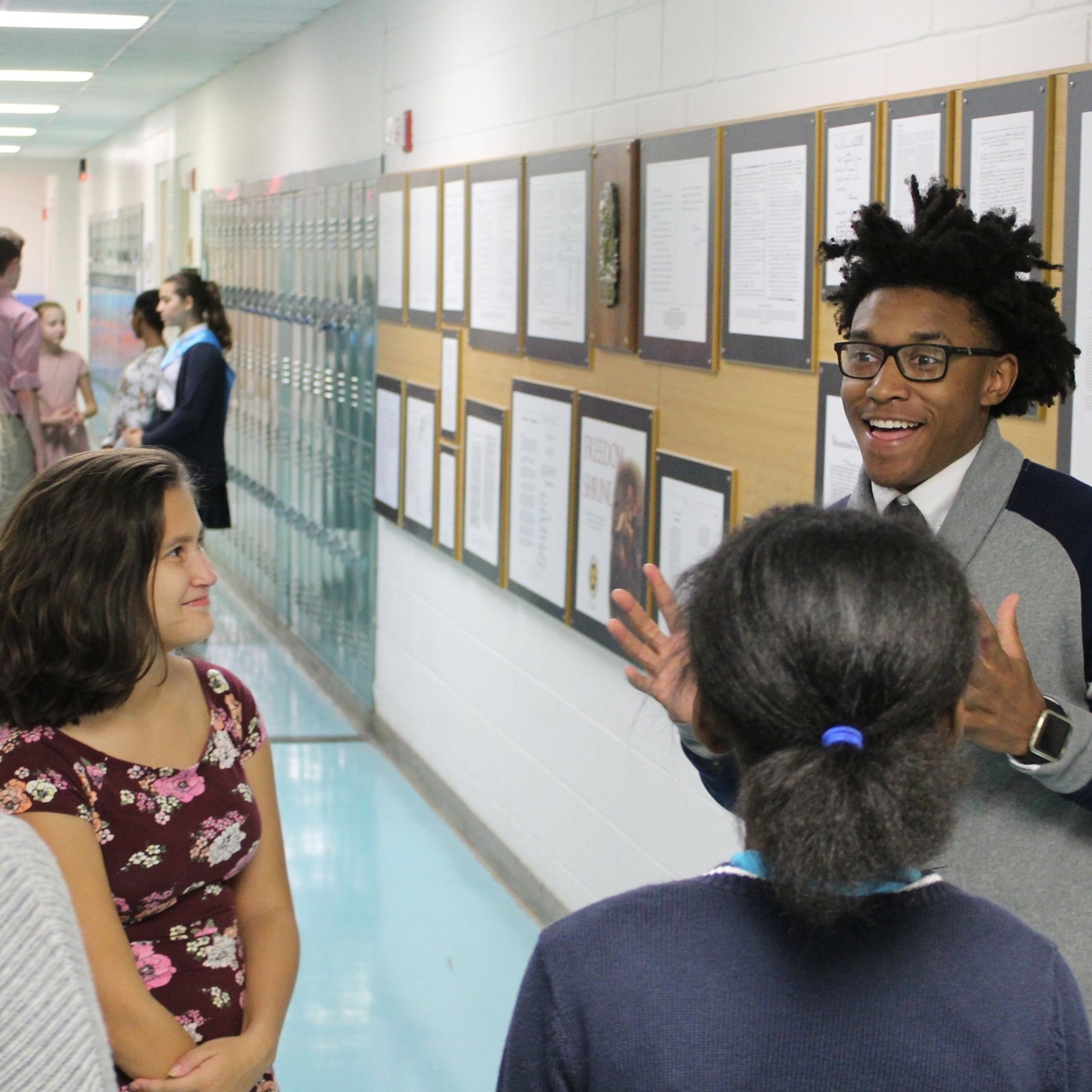 When deciding where to send your child to school, nothing is more helpful in gaining a sense of the learning community than a campus tour. If you're able to plan a visit when classes are in session, you'll be able to observe some things that aren't always standard "frequently asked questions", but that nevertheless contribute to a student's comfort level and overall success.
Here are my suggestions for what to note.
1. Check the doors. Of course you expect to feel warmly welcomed upon your arrival. But how does your child's prospective school balance a welcoming environment with building security? Ask what measures are in place, what training faculty and staff undergo to be stewards of school security, and what safety drills are like at school.
2. Step inside a classroom. "Small class size" and "a focus on STEM" are often-heard, appealing phrases for prospective students and their families. To see what that really looks like, step into a class in session to observe how technology is used day-to-day. Ask about how technology is utilized across the curriculum, and how individualized instruction is accomplished. At PC, classroom instruction across all departments is connected by certified instructors, Google Apps for Education, Chromebook technology, and collaborative learning.
3. Watch the kids in the halls. If you're able to observe students during a class change, you'll learn a little about the school culture itself. How do students treat each other in the halls? Are students interacting with one another? Where are the adults in this picture?
4. Read the menu. "What's for lunch?" is one of the most frequently asked questions asked by prospective students who tour PC. Ask about lunch choices, whether food is prepared fresh or catered, and how to pay. All will ease your student into the lunch line and the school community.
5. Seek guidance. As your student navigates a new school, teachers, friends, homework load, etc., and starts to think about what comes next, a strong counseling department is key. Meet the counselor for your child's grade if possible. Ask what resources are available for your child's social, academic, and emotional development, and how accessible counselors are to students day-to-day.
With a checklist in hand, you'll be able to get a feel for the community you're considering and be prepared to make the best choice for your students. Good luck!
Maureen Crone is an enrollment marketing professional and the proud parent of two PC Knights.