Saint Vincent de Paul Virtual Academy
St. Vincent de Paul Virtual Academy
Saint Vincent de Paul Virtual Academy (SVVA) is a virtual learning option for students who wish to attend a Catholic high school either full-time or part-time. SVVA is authorized and overseen by the Catholic Diocese of Richmond, Office of Catholic Schools, and operated by the administration and faculty of Peninsula Catholic High School (PCHS).
It is available for students in grades 8-12 who live throughout the Diocese of Richmond as well as military and international families living anywhere.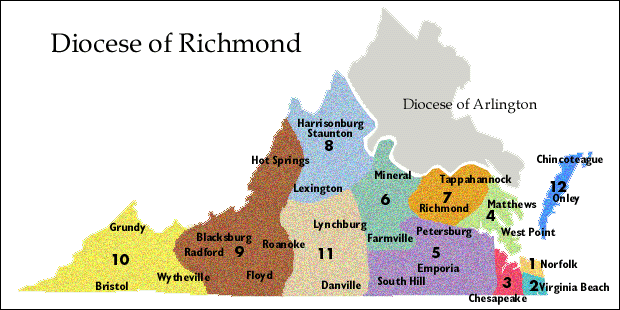 PCHS has been a leader in innovative strategies since 2014, delivering an engaging college preparatory program to students, utilizing a variety of innovative instructional strategies. In 2020, we leveraged our enhanced technological resources to engage students in a collaborative learning environment. Implementing online educational platforms and conferencing cameras, we bring our virtual students into the live classroom to collaborate and learn alongside their in-person peers. Students attending as SVVA virtual learners will benefit from this experience.
Class sizes will remain small to allow instructors to give students the individual attention and differentiated instruction necessary for them to succeed. Our excellent academics coupled with the Catholic spiritual enrichment is the right choice for many families seeking a dynamic virtual educational experience.
For more information, visit our FAQ's page or contact Alyson LeMaster, Director of Enrollment.