St. Vincent de Paul Virtual Academy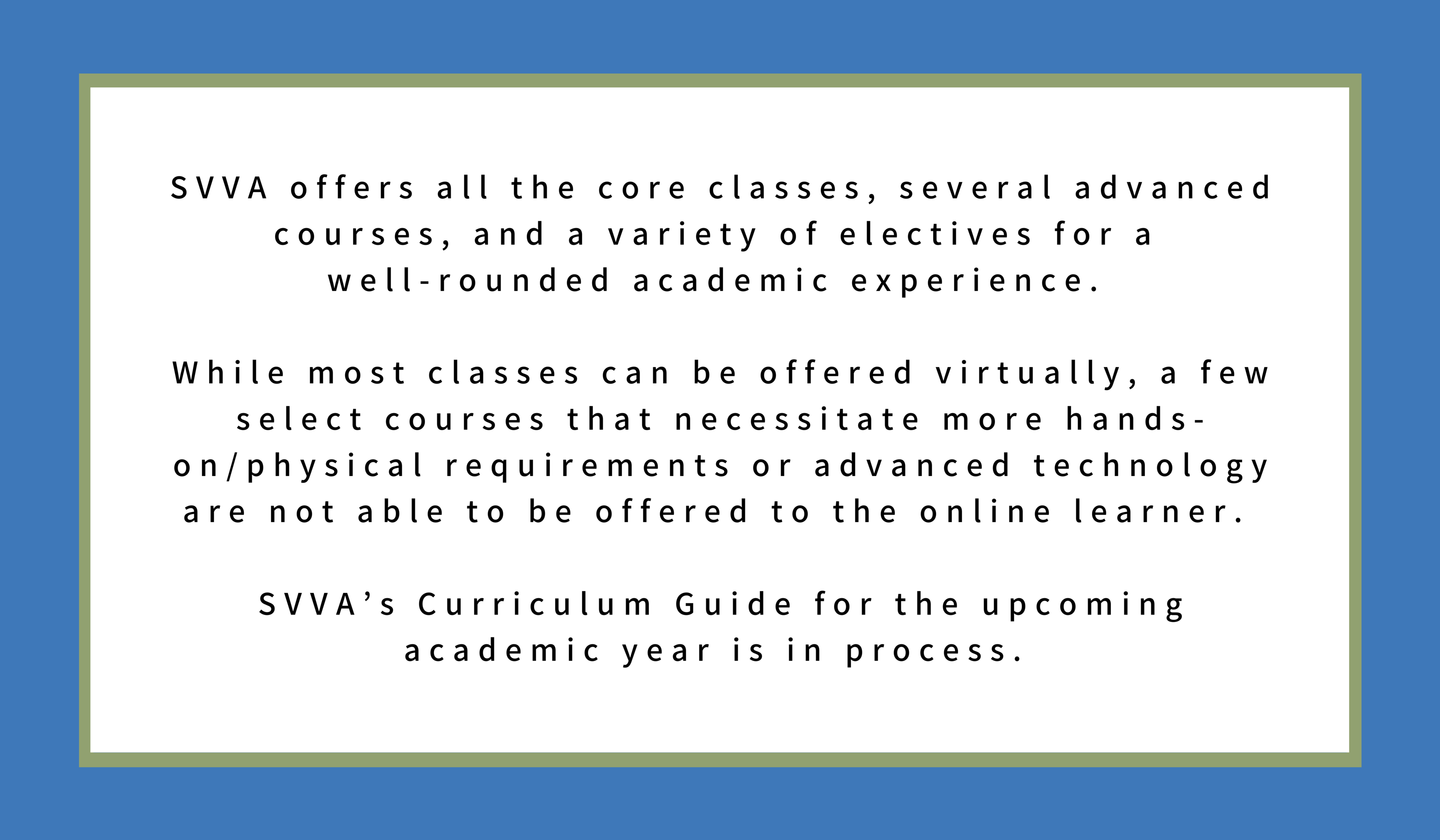 Please refer to Peninsula Catholic's current Curriculum Guide for core classes and general information.
Additional Information
-All students will be required to complete the Virtual Course; this will be completed either in the summer or the first two weeks of school--depending on grade level.
-In the freshman health course, students are required to complete hands-on practice of the skills necessary to perform cardiopulmonary resuscitation (CPR) and automated external defibrillator (AED); in lieu of completing this on campus, students will be required to take this hands-on training on their own and present the certificate of completion to their health teacher prior to the completion of the course.
-PSAT testing administered once a year to students in grades 8-11, does not, at this time, offer an online option; virtual students in the local area may choose to attend testing at PCHS on the scheduled day.
Courses that ordinarily require a fee for materials (i.e. art) will be purchased individually by the student.